There is a powerful tool that is often overlooked for SEO, and that's Google Trends. If you are preparing to write copy for your website or blog, we highly recommend utilizing this tool. You can research trends in search queries, identify related queries, breakouts & comparisons. This data comes directly from the source itself, Google. The best part, it's free!
Query Trends
In Google Trends, simply enter a search query to identify the trend over a period of time. You can even filter the trends based on location, category and/or platform (i.e. Web Search, Image Search, News Search, etc.). This gives you insights as to whether or not the query or phrase may hold any weight for your content.
Related Queries & Breakouts
In addition to trends, Google will list out related queries, if applicable. Google will also identify any queries that have breakouts (hot search terms). This information is very helpful in identifying queries that you can use in your content to help generate more organic impressions/clicks.
Query Comparisons
One of our favorite features is the ability to compare phrases with other phrases.
Use-Case Scenario – Coronavirus or COVID-19?
Let's look at a use-case scenario. You are writing a blog post about the recent Coronavirus outbreak, and you're contemplating whether you should use COVID-19 or Coronavirus in the Page Title. In Google Trends, you can input multiple queries for comparison. In this use-case scenario, we'll enter both phrases.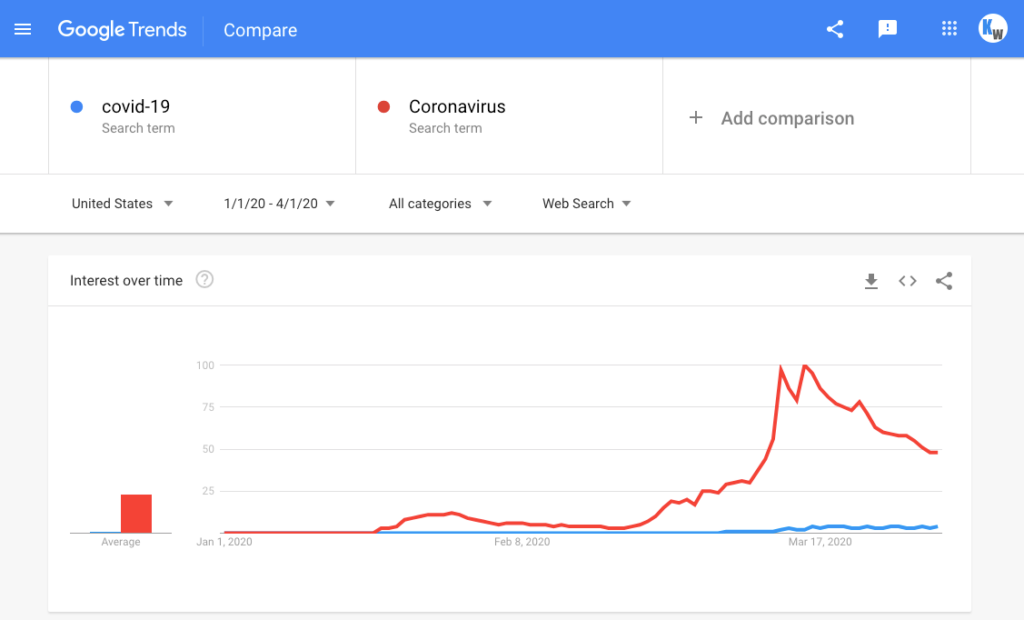 As shown in the screen capture, we can clearly see the search query Coronavirus is trending much higher in comparison to COVID-19. From an SEO perspective, we suggest using Coronavirus in the Page Title. However, you may choose to use both phrases in your content to help rank for both phrases.
We hope you find this information resourceful. If you have any questions, please leave a comment below.